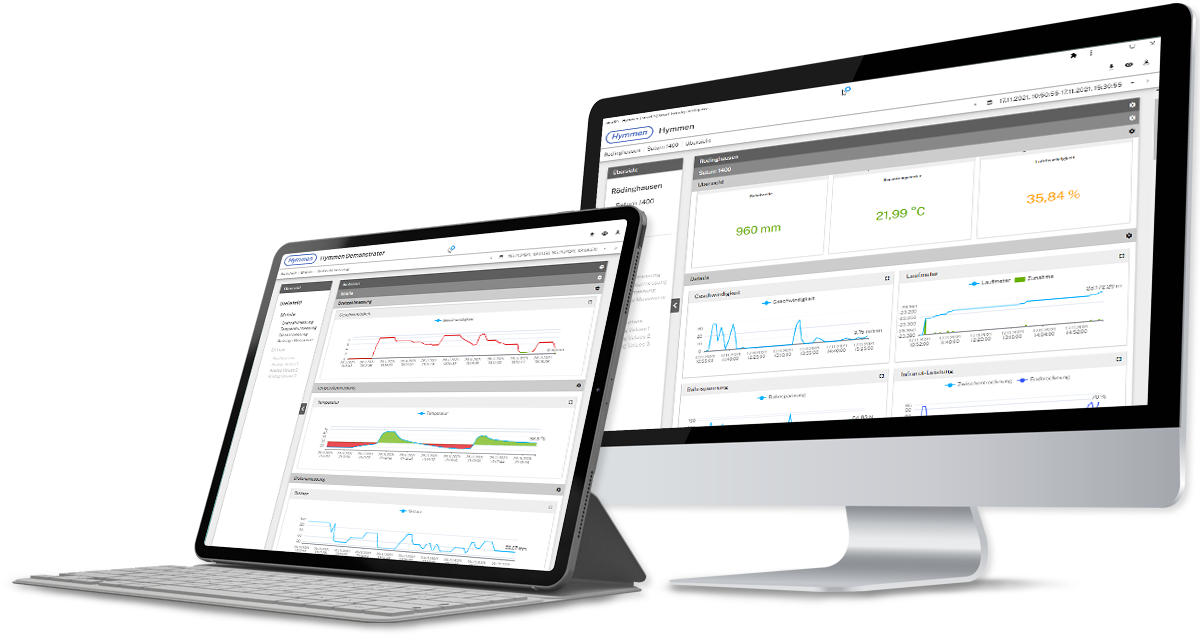 What is smart2i?
The software solution "smart2i - Industry Intelligence" from Hymmen is a system for continuously observing and permanently recording machinery, production and quality data. Multi-vendor and across multiple sites.
Production data such as speed, pressure and consumption rates is stored in real time securely, permanently and cloud-based.
It can be accessed worldwide from any device in individually designed dashboards by the activated users.
smart2i also includes the intelligent, data-based analysis of your plants and machinery for optimising the whole of your production.

Manufacturing industry

All sectors
All company sizes

Machine operator
Factory manager
Managing Director
Further production participants
With smart2i you will:
Increase the transparency of your production and performance data
Detect and eliminate production weak points and bottle necks
Improve planning security with individual key performance indicators such as plant availability and productivity
Optimise the quality of your products on the basis of recorded production parameters
Reconstruct process parameters retrospectively and flexibly
Reduce your material costs

Full service
From consultation to installation

Technology-independent
Use with all types of machinery

Systematic approach
Sensor technology and other hardware, software and service provision

Scalability
Freely scalable and adaptable

Device-independent
Responsive design

Flexible sensor choice
Whether existing or retrofitted - always manufacturer-independent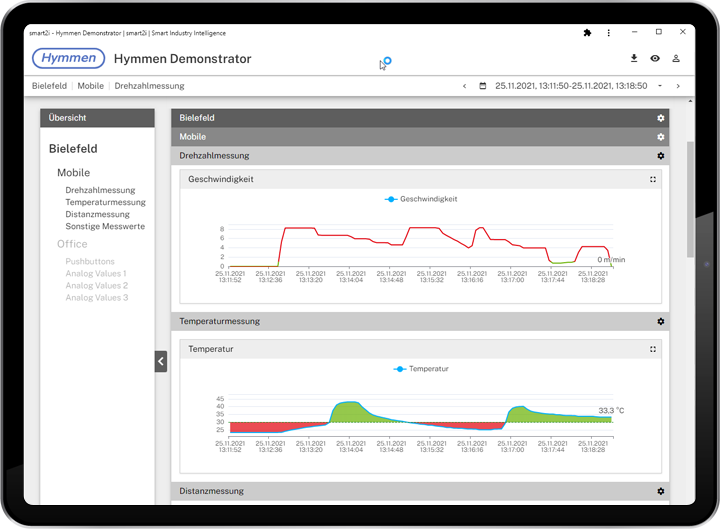 Has your curiosity been piqued?
We would be happy to grant you access to our demo application.